Dynamics 365 Customer Engagement Plan (12 Months)
The Customer Engagement Plan covers all the CRM and customer engagement side of things.
Dynamics 365 for Sales
Dynamics 365 for Customer Service
Dynamics 365 for Project Service Automation
Dynamics 365 for Field Service
Dynamics 365 for Marketing
PowerApps
Flow…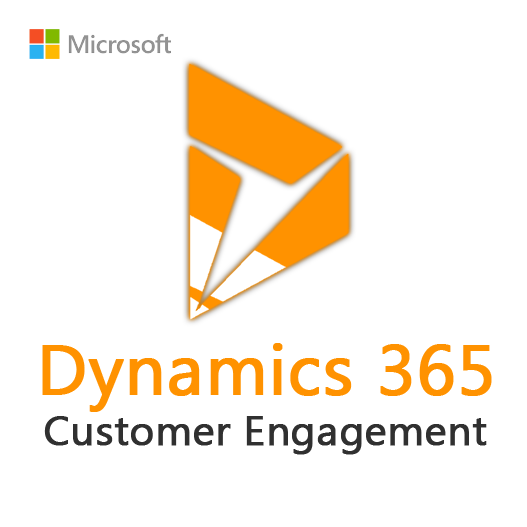 What is Dynamics 365 Customer Engagement Plan
Microsoft Dynamics 365 Customer Engagement Plan is the next generation of intelligent business applications in the cloud. Microsoft Dynamics 365 unifies CRM and ERP capabilities by delivering new purpose-built applications to help manage specific business functions, including Dynamics 365 for Sales, Dynamics 365 for Marketing, Dynamics 365 for Customer Service, Dynamics 365 for Field Service, and Dynamics 365 for Project Service Automation, . Designed to be personalized, enable greater productivity, deliver deeper insights and adapt to business needs, Microsoft Dynamics 365 applications help businesses accelerate digital transformation to meet the changing needs of customers and capture the new business opportunities of tomorrow.
Engage, empower and transform with apps.
The intelligent applications in Dynamics 365 run your entire business from end to end — and seamlessly work together in the cloud.

Dynamics 365 for Customer Service
It allows users to assist customers and drive engagement. With customer service features including scripting information, recommendations, and easy access to knowledge bases, this app allows customer service agents to aid customers faster and in a more personalized way.

Dynamics 365 for Marketing
Built to replace Microsoft Dynamics Marketing, it contains all the features a growing business needs to plan and execute their marketing strategy, including email campaigns, landing page management, and events management. The app also features a number of marketing automation tools to help businesses market to their customers more intelligently.

Dynamics 365 for Project Service Automation
Project Service Automation Offering planning, scheduling, and collaboration capabilities, this Project Service Automation app help project-orientated businesses manage projects and maintain profitability.

Formerly Dynamics CRM Online: The CRM arm of Dynamics 365, Dynamics 365 for Sales provides a sales and management system that offers insight into customer relationships and helps generate leads and conversions.

Dynamics 365 for Field Service
Field Service enables teams to get access to the information and resources they need, in real time, wherever they are in the world.

A collection of software services, apps, and connectors that work together to turn your unrelated sources of data into coherent, visually immersive, and interactive insights. Your data may be in an Excel spreadsheet or in a collection of cloud-based and on-premises hybrid data warehouses. Power BI lets you easily connect to your data sources, visualize, and discover what's important, so you can share with anyone.

Microsoft Automate (Formerly Flow)
Power Automate allows enterprises to implement automated workflows and business processes and achieve operational efficiencies.

A suite of apps, services, connectors, and a data platform that provides a rapid application development environment to build custom apps for your business needs. Using Power Apps, you can quickly build custom business apps that connect to your business data, stored either in the underlying data platform (Common Data Service) or in various online and on-premises data sources (SharePoint, Excel, Office 365, Dynamics 365, SQL Server, and so on).

Power Virtual Agents empowers teams to easily create powerful bots using a guided, no-code graphical interface without the need for data scientists or developers. It easily integrates bots with hundreds of apps and services using pre-built connectors and allows the ability to create custom workflows with Power Automate, enabling bots to take action on behalf of customers. It allows users to monitor and continuously improve bot performance using AI- and data-driven insights available in an easy-to-read dashboard.
Buy Microsoft Dynamics 365 Customer Engagement Plan license key and streamline the way your employees communicate with customers and enhances their ability to collaborate.
Here's why Microsoft Dynamics 365 CE is one of the most sought-after CRM solutions in the industry:
Assist customers anywhere, from any device
Build your network and deepen customer relationships with social insights
Create meaningful, personalized customer experiences to improve sales growth
Team collaboration helps your sales team sell as a team
Work smarter to close more deals by leveraging easy-to-design process flows
Use configurable dashboards and data visualization tools to gain actionable insights
Analyze your sales data and discover relevant information using interactive charts
Launch multi-phase marketing campaigns across multiple channels to enhance customer engagement
Offer responsive, relevant service across multiple channels on customers' terms
With the Microsoft Dynamics 365 CE, you can start increasing your organization's productivity in just 5 minutes. Streamline your CRM implementation and reduce your IT department's workload with a CRM solution that is hosted, updated, secured, and maintained by Microsoft.
Centralized customer information can be accessed anywhere, from any device
Streamlined business workflows
Quick and easy implementation
Easy-to-manage and highly scalable per-user licenses
Reduces IT expenses and in-house maintenance efforts
No matter how complex your business requirements or how diverse your operations are, Microsoft Dynamics 365 CE can help you streamline your sales and customer service operations.
How to activate Dynamics 365 Customer Engagement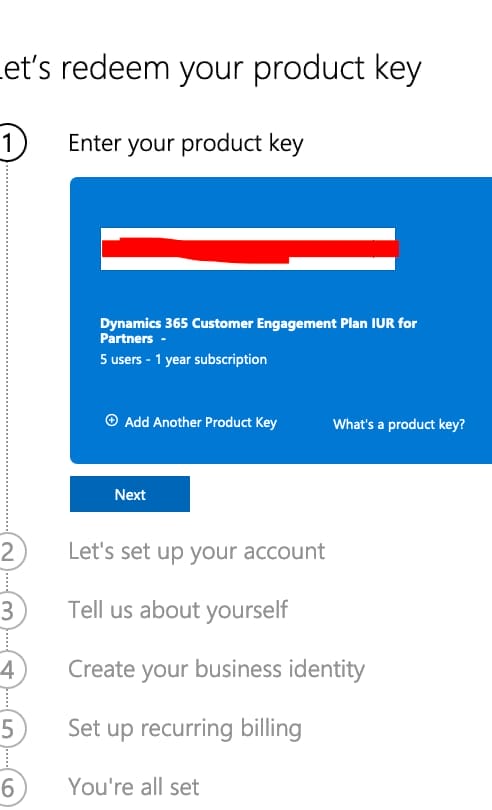 Buy Microsoft Dynamics 365 Customer Engagement (CE) License Key
Log into your Microsoft account.
Click This Link and redeem the Key.
Additional information
| | |
| --- | --- |
| Manufacturer | Microsoft |
| Licensing Type | Retail, Subscription |
| Licensing Term | 12 Months |
| Plateforme Supported | N/A |
| Users Supported | 5 Users |
| Devices Supported | N/A |
| Language | All Languages |
| Delivery Method | Digital Instant Delivery |
Why Choose Super License Key!